Book a free call
15 min initial call to learn about each other and understand if we can work together. This call is free of charge.
Discover your needs
Situation analysis. We will talk about your challenges and what you would like to achieve or change.
Choose your plan
For your preferred healing duration, I will create a set of treatment methods that are best for you to start with, and you can always extend.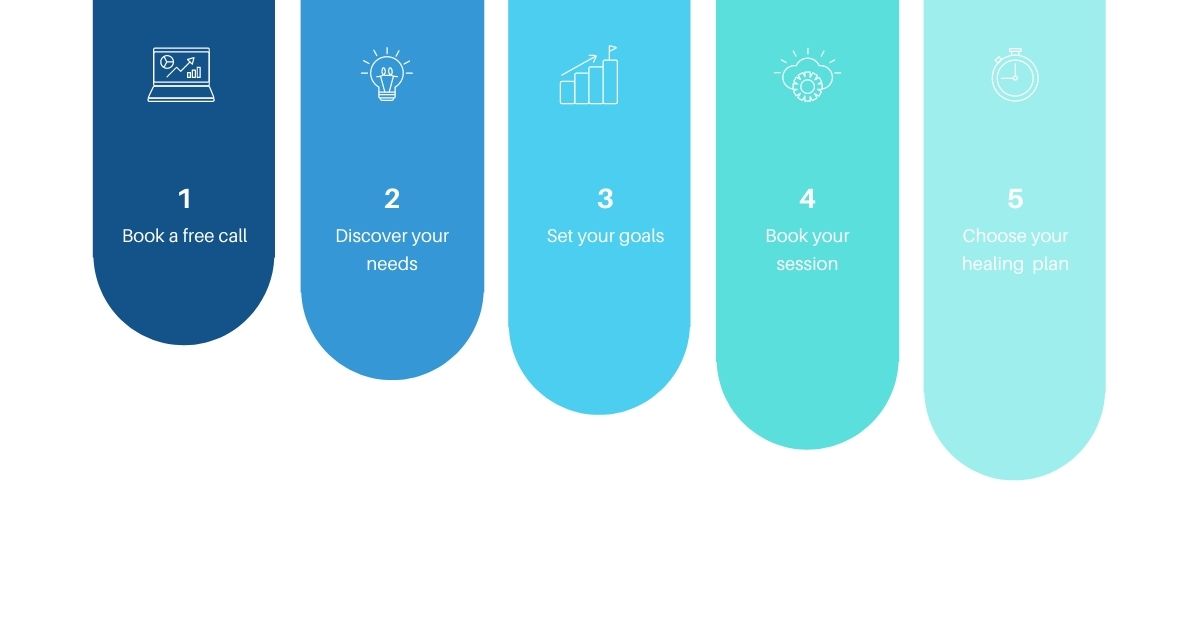 Everybody is unique. Your healing path is tailored to your unique needs.
In the session we choose the best method for you. Choose your pricing.



I offer a few discounted places to the refugee and migrant community.
Please ask if I have the discounted place available.
Components Healing Package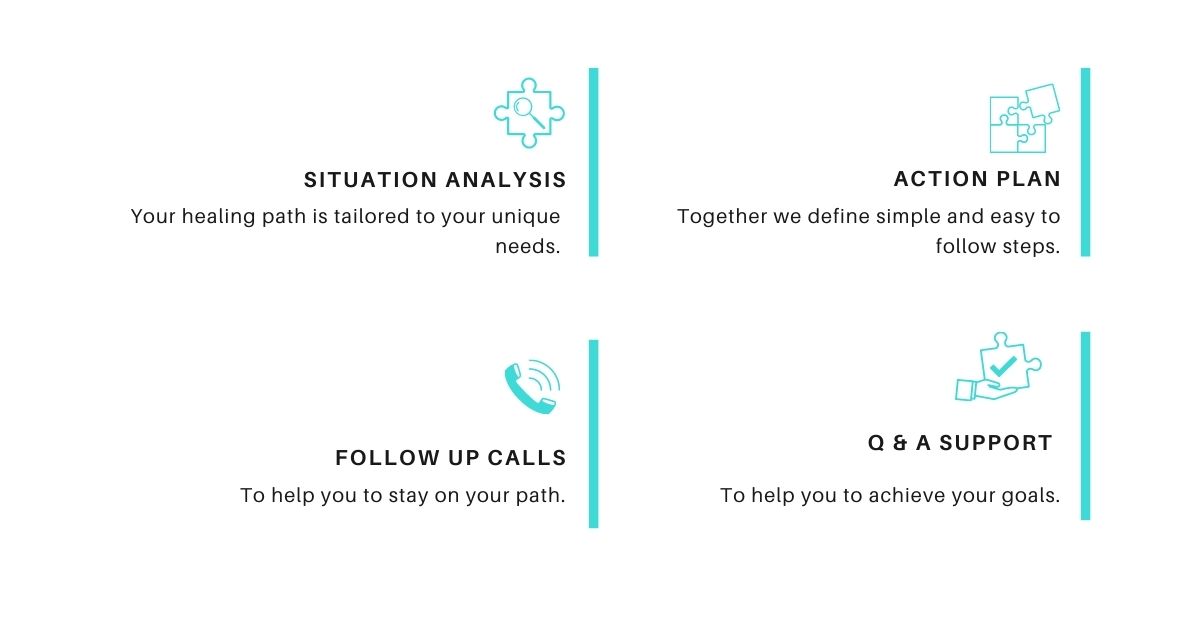 Action plan this is the heart of our session. Together we'll define simple and easy to follow steps. Like watering seeds – the action plan helps you to see your results to grow and to achieve your goals.